Linda Ballou Wonders Whether She Was 'Blissfully Sinking' or 'Gloriously Synching' into River Time, During Her Recent Rogue River Raft Trip. Either Way, She Relished Every Moment.
By Linda Ballou, NABBW's Adventure Travel Associate
Every bend of the river beckons—every pool may bring better luck. Life should be like that. — Zane Grey
The Rogue River is a vital artery in southwestern Oregon that flows 215 miles from Crater Lake to Gold Beach on the coast. Rainie Falls is the take out point for rafters to the 40 mile stretch of the wild and scenic corridor on the infamous Rogue.
We skirted this big drop into a gaping hole, the only Class 4 rapid we encountered on the 4-day rafting adventure, by taking a side channel.
We listened for the low rumble of rapids ahead as we coasted on jade green waters beneath cerulean skies watching eagles and turkey vultures soar overhead. Several blue heron fishing on the shore fly-hopped ahead of us on our way down the river to our first camp.
Momentum River Expeditions takes pride in letting travelers be part of the adventure. You can row as much as you choose, or not. It is your holiday.
You can float in the "rubber ducky," an inflatable kayak, if you want to man your own boat; jump into the clean, clear water to cool off and swim beside the boat during calm glides, or sit back, do a little birding, and watch the world go by.
At the end of a rafting day you will be greeted by your camp guide with tents popped, latrine installed, and cool lemonade. While you settle into your home for the night, your guides, like elves in the forest, prepare tasty, creative appetizers, and ply you with fine Oregon wines.
Dinners are delicious creations ranging from chicken with ginger sauce to steak spiked with chimichurri. Fresh 'farm to table' vegetables magically appear. Leave room for dessert.
Mornings are cool and serene with the sun casting a golden shine on translucent waters so clear you can see the polished rocks below. Osprey nesting in the sugar pines sheathing the canyon walls circle overhead. A strategic dive garners a fishy breakfast.
Flocks of Canada geese in V-formations squawk to their neighbors as they fly up canyon. Troops of goslings and mergansers float near the river banks hiding in the foliage on shore.
A doe entered our camp at happy hour with two spotted fawns in tow. When we left our last camp, a black bear ambled along the shore as if to say farewell to humans in his domain.
A shady hike up Whiskey Creek brought us to the remains of a cabin where an enterprising back-to-the-lander lived in self-contained isolation.
My favorite stop was a pleasant stroll through a vast manicured meadow at the Rogue River Ranch that led to a deep swimming hole.
A flashy orange building houses a museum that is left open for visitors to explore.
We stopped at Zane Grey's cabin where he enjoyed the solitude he described so lovingly in his book Rogue River Feud. He was a fishing fool and loved this region where salmon and steelhead trout abound.
Mule Creek Canyon, is a deep, narrow gorge framed in craggy rocks sculpted to magical formations. Boulders softened by the incessant flow are scooped out with holes that looked like eyes peering down upon us.
We stopped at an icy cascade tumbling over a rock ledge to fill up our water jugs. A white line on the bank of the river three feet above the water line marked the water level just three weeks ago.
At this time of year (July), in the middle of a heat wave and drought, the river is less energetic and easier to manage.
In the spring it can be a raging inferno bouncing rafters off the walls through this chute.
Each bend in the river did indeed bring us something new. All our comforts were taken care of and all that was required of us was to enjoy the river corridor chock full of wildlife, with a rich history of gold miners, fisherman, Native Americans, and river rats of all stripes.
The Rogue River Trail overlooks the river and traces the path of the rafters. In the spring, Momentum offers a raft-hike option for the hardier. They set up camp and prepare the meals for hikers who can enjoy the trek with a daypack and have the comforts at the end of their hiking day.
There is also the option of a lodge-to-lodge rafting trip that runs simultaneously with the camp trip, so those who prefer more of a 'glamping' experience can have the same experience as the rafters in their party.
There are options for all levels of physical condition and desire for adventure. This is a wonderful opportunity for families to share company. Children are welcome with a parent or guardian. The trip promises to make kids more brave and turn adults into kids again.
I loved manning the ducky through riffles, splashing rapids and paddling the serene glides in between. I learned how to read the river following the bubble line, avoiding getting sucked into an eddy, and to paddle hard against the head wind that comes up in the afternoon. I wasn't into jumping off rock ledges into deep pools in the river, an activity my guides and the other guests loved.
I relished a relaxing moment beneath a swaying canopy of birch beside a giggling creek, while the rest of the crew hiked to a water slide. I took in the lushness of the spreading ferns, and moss-covered trees. Blessed with a soft breeze off the water I found time to breathe in the cool beauty of the forest, and sync myself with river time.
Momentum River Expeditions is a small, guide-owned-and-operated company offering adventure travel and whitewater rafting in Oregon, Northern California, Idaho, Alaska, and beyond – including trips from their home base in beautiful Ashland, Oregon.
Note: All still photos are courtesy Momentum River Expeditons. The video is courtesy Linda Ballou.
Linda Ballou is an adventure travel writer with a host of travel articles on her site www.LostAngelAdventures.com. You will also find information about her travel memoir, Lost Angel Walkabout-One Traveler's Tales from Alaska to New Zealand, and Lost Angel in Paradise where she shares her favorite hikes and day trips on the coast of California.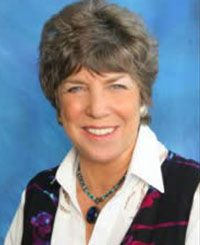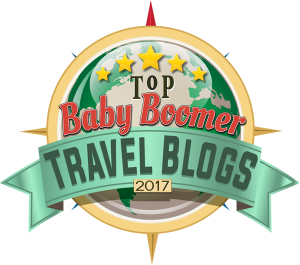 Linda's mission is to experience as many beautiful places on our planet as she can before they are no more. Travel tales relating her experiences while kayaking, horseback riding, sailing, birding and hiking about the globe have appeared in numerous national magazines. She had great fun collecting travel stories, and profiles of people she met in "naturally high places" for her book, Lost Angel Walkabout-One Traveler's Tales. Her latest book Lost Angel Unleashed is the third book in her Lost Angel Trilogy Go to
LostAngelAdventures.com
for more adventures. For more about Linda's novels and media offerings go to.
www.LindaBallouAuthor.com